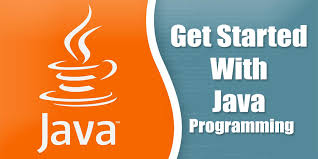 Computer Science Students don't miss a Career in Software Industry-Details
TRAVEL THE WORLD AS A TECHIE...
The Core Java we train here is entirely different ,very effective and interesting with more mini projects to motivate every one take up JAVA PROGRAMMER CAREER.
We create coding confidence to every fresher if he has passion towards Software Job.

As you know 'Java is our Passion'.

We invite 2ND YEAR,3RD YEAR AND FINAL YEAR STUDENTS from CSE,I.T and MCA.MSC CS OR I.T COURSE COMPLETED CANDIDATES EMPLOYED IN NON SOFTWARE UNEMPLOYED CANDIDATES.

'JAVA IS OUR PASSION JOIN THE TEAM AND FEEL THE DIFFERENCE' OUR T-SHIRT HAS THESE MOTIVATING WORDS AND MANY HAVE JOINED AND SHAPED THEIR CAREER. I expect you to support me from your side by forwarding this message to all students who have passion towards Software Job. Regards varnan Mail: varnant@gmail.com
Dare to dream a Career in Software-Java/Python/AWS/Angular
B.E(any branch),M.E CSE or ECE, candidates to work in part time to lead a team and Manage a Domain.Excellent training provided to work from home.Computer or Laptop must. Mail Your Resume to varnant@gmail.com / manager@cometsoftwares.com
M.C.A or M.Sc candidates interested in Programming.
System Adminstrators working in Educational Institutions
Best Java training in Chennai for computer science students,certifications

Career Planning
All students must plan and gain Technical Skills as well as Communication Skills ,both play crucial role in Job Market.. Read More...
Read all feed back from our students & Trainees
Web Design & Hosting

Comet Web Design Community
We train students of any degree,first year to final year,course completed students,any one having computer or Laptop at Home and provide opportunities for doing part time or full time Jobs ,Age No Bar Read Details
Read More...
Prasad Organics private limited chennai has been listed as a quality organic chemicals supplier by
A Good Scents Company USA.

A KID SCHOOL IN GUDUVANCHERRY USES ROBOTS TO TRAIN KIDS.
E- BRAIN EDUC CARE INDIA LIMITED
Web projects using Python and AWS ,Anagonda/Spider

College students having Laptop and computer may join and work with us in part time in Development and Training.
Training at your place(a town nearer to you)
Lowest Fees
industrial Visits to Delhi,Pune,Bangalore...at our cost
Strong Basics of C
Core and Advanced Java-Hibernate,Spring Boot,Web services
Micro Services
Python
AWS
We do placement (body Shopping) also.